Celebrating our 20th Anniversary
At Spa Depot, we have the best showrooms, with the largest selection of Spas, from the world's number one selling Hot Tubs – Hot Spring Spas.
Spa Depot's owner, Scott Call has over 28 years of experience selling and servicing Spas, primarily in the Salt Lake City/Park City area, working with a wide variety of brands while constantly building a wealth of knowledge that's tough to match. The current Spa Depot store in Park City is over eleven years old and showcases the very best Spas available today. Now open in Salt Lake City too! We offer sales, installation, and maintenance. Everything to guarantee, "The Absolute Best Lifetime Ownership Experience."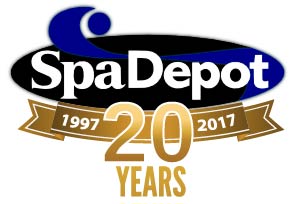 Every Ski Town Home Should Have A Hot Tub!
At the Spa Depot, we can handle everything related to Spa ownership from an initial consultation including a site visit, to suggesting deck and backyard designs, to solving logistics of difficult installations, to advising on simple chemical solutions and any mechanical issues. We take extra effort to make sure your Spa purchase is just the first step in a very satisfying long-term relationship.
---
Spa Depot of Utah Park City
6420 N. Business Loop
Park City, UT 84098
435-649-0091
M-F 10-6 | Sat 10-5